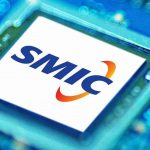 SMIC's revenues came 63% from China and 23% from the USA.
"The landscape of the ICT industry has shifted," says co-CEO Zhao Haijun, "the demand for domestic, indigenous manufacturing has increased substantially. It seems that we can achieve our previous announcement of capital spending for the year."
SMIC's capex target was $4.3 billion but it was dependent on getting equipment affected by the US Entity List on which SMIC was put last September.
"SMIC has been working in a difficult situation since we were added to the Entity List last year," says Zhao, "we are still subject to impacts brought by the Entity List and we still see a lot of uncertainties."
"Due to the impact of the macro environment, the speed of capacity expansion is constrained, and economies of scale have not yet been achieved for the advanced technology,"  says Zhao.
SMIC can't get equipment for the 28nm and 14nm nodes says Zhao. "We are verifying alternative sources of equipment as part of the solution," says Zhao.